How I got to love to create
I am a mom who loves creating things. I have always loved creating and designing. Ever since I was little. My mom would buy us stamps, puff paints, and tie-dye. We made our wedding invites (back in 2004, before it was popular).

But after I had kids I really started getting into it as a way to hang out with friends, do things with the kids, and keep learning. We have all the "toys"—as my friends call it. They are giving me projects. I have a few that want to buy one too.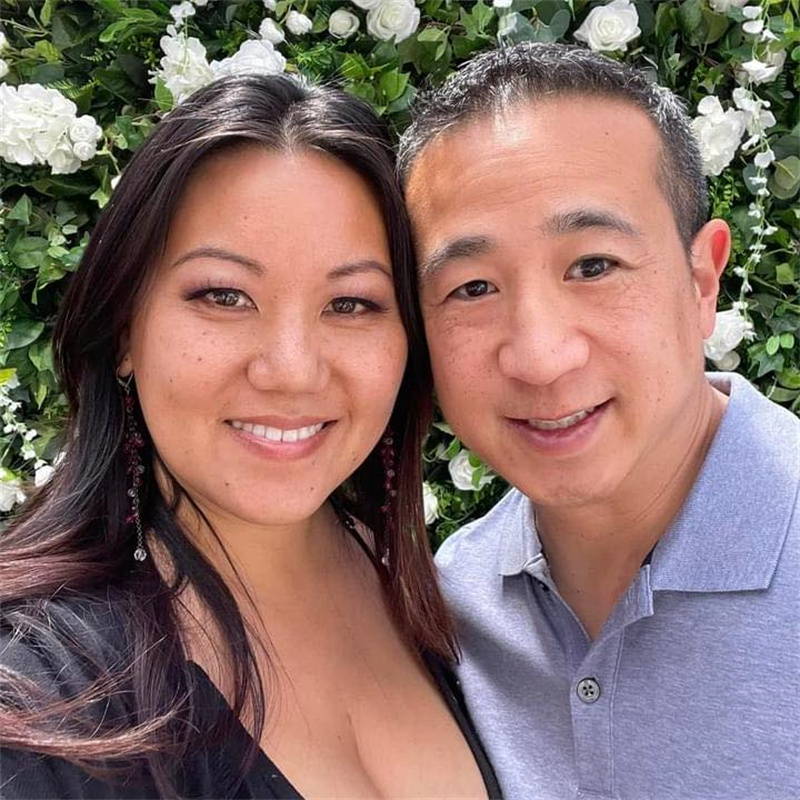 Before & After LaserPecker
We have had a professional CNC machine for years, but have never used it because it was in a huge cabinet and had a very complicated setup. It has been in storage for years. It's not for business.
We have been shopping for something else but everything requires a dedicated space or is a pain to take down and set back up, and, with 5 kids, all the space in the house has to remain flexible.
The LaserPecker 2 arrived and I was instantly impressed at the craftsmanship (and even more pleased that it was a beautiful blue!). After a quick setup on the kitchen counter, I opened the app and had engraved wood, toast and even a toilet paper roll.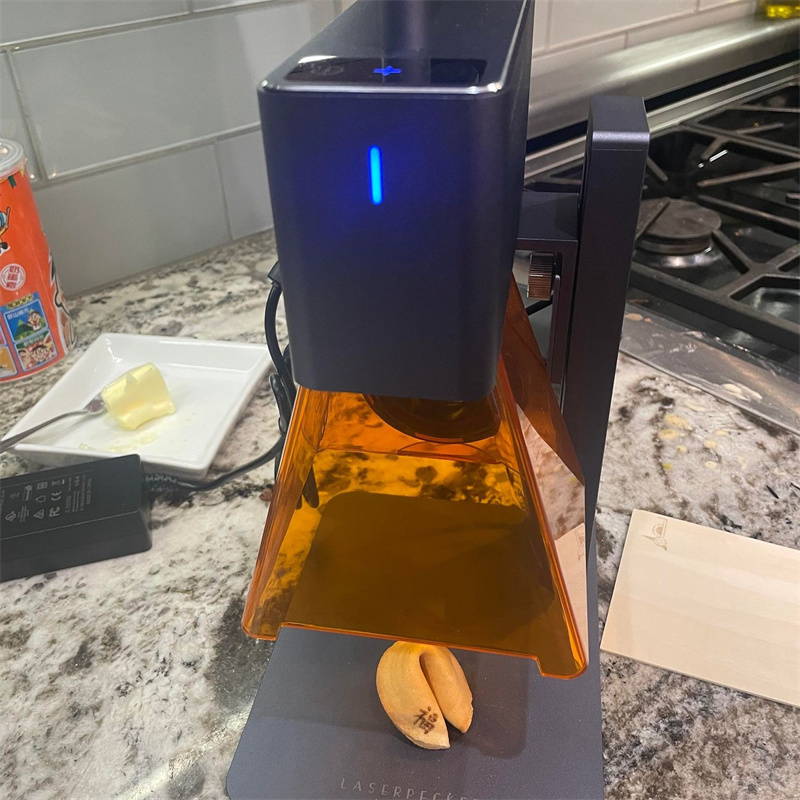 My kids wrote their name, I took a picture of it, and we engraved their names on lemons! All under 30 minutes! Then I just unplugged it, gathered it up and put it in the closet so I could make dinner.
Being a lifetime crafter and software engineer, I have my own suite of software and apps that I use to design and create. So I love that the LaserPecker app can just take exports from other programs as well as import images. You can even install custom fonts. It is so simple to use. You have no idea how excited I am about the power bank! I hate the extension cords I have to use.
We have personalized so many gifts for friends and family in just the last 2 weeks. My first project was personalizing some rabbit stuffies I got the kids for Lunar New Year. The dolls were cute by themselves but adding the charms with their names on it made them love them.
My sister is having a Galentine's party in a few weeks and we have made appetizer plates, wine glasses, bathtub trays, and macrons all with cute sayings, names, and hearts. The kids are constantly bringing me things they want their names on—water bottles, jeans, lunch boxes, cups, cookies, and so much more.
Just yesterday my daughter came home from school and decided she wanted her name in stars on her drumsticks. I set the LaserPecker 2 up on the kitchen table, since I was making dinner, and handed her my phone. She googled a picture of stars and picked the font. Using another app I did a quick design and loaded it in the LaserPecker app. She helped me line up the preview to where she wanted her engraving. We let it do its thing. It looked so cool and she loved it. Then we packed it back up and set the table!
It definitely is something that requires supervision. But they do love using it and have such great ideas.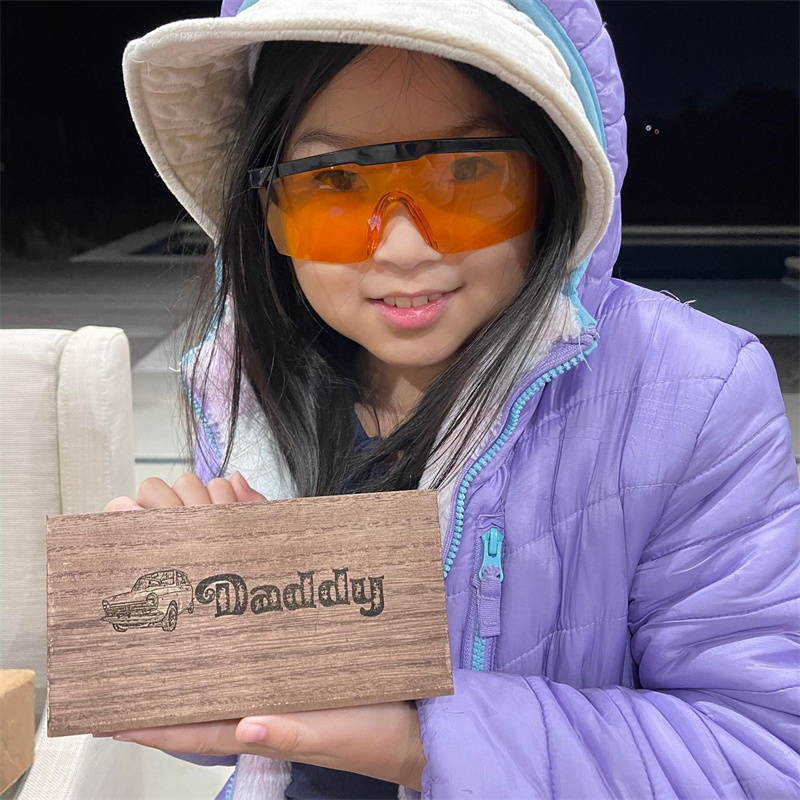 Kim's daughter making a Valentine's day gift for her dad.
With enough safety measurements, would you consider having a desktop laser engraver for kids? Is it more of a "toy" or for education?
Leave comments below!