LaserPecker emerged in 2017 with a mission to revolutionize the world of technological gadgets. However, a pivotal moment occurred when one of the founders was gifted a laser, casting a spell on him and igniting his imagination and inventiveness. With a growing passion for lasers and innovation, he successfully persuaded his co-founders about the potential of a compact, speedy, potent, and reasonably priced line of laser engravers suitable for professionals and enthusiasts alike. In a groundbreaking move, LaserPecker introduced its most advanced portable engraver in 2019, which exhibited characteristics reminiscent of a woodpecker. It was at this moment of revelation that the "LaserPecker" brand was born, astonishingly amassing an astonishing $3.4 million in global crowdfunding.
Now, as LaserPecker approaches its 6th anniversary, it's time to commemorate this incredible journey with fabulous giveaways, a live-streamed conversation with the CEO, and exclusive anniversary discounts. Over the past six years, LaserPecker has rapidly evolved from a mere startup into a formidable contender in the market, dedicated to driving innovation and convenience in the portable laser engraving and cutting industry.
The launch of LP1 has undeniably transformed the industry, setting a new standard for small laser engraving machines. With each subsequent generation of the LP series, LaserPecker continues to lead the trend, enabling more users to bring their creative ideas to life effortlessly. So, as we celebrate LaserPecker turning 6, let's explore the impressive lineup of laser engravers that LaserPecker now offers.
The LP Series can turn anyone's ideas into reality. With LP1 to LP4 models, we continuously enhance their power while retaining their convenience and user-friendly nature. Regardless of your proficiency, whether you're a novice or an experienced craftsman, the LP Series' exceptional portability empowers you to bring your concepts to life effortlessly, no matter the location or time.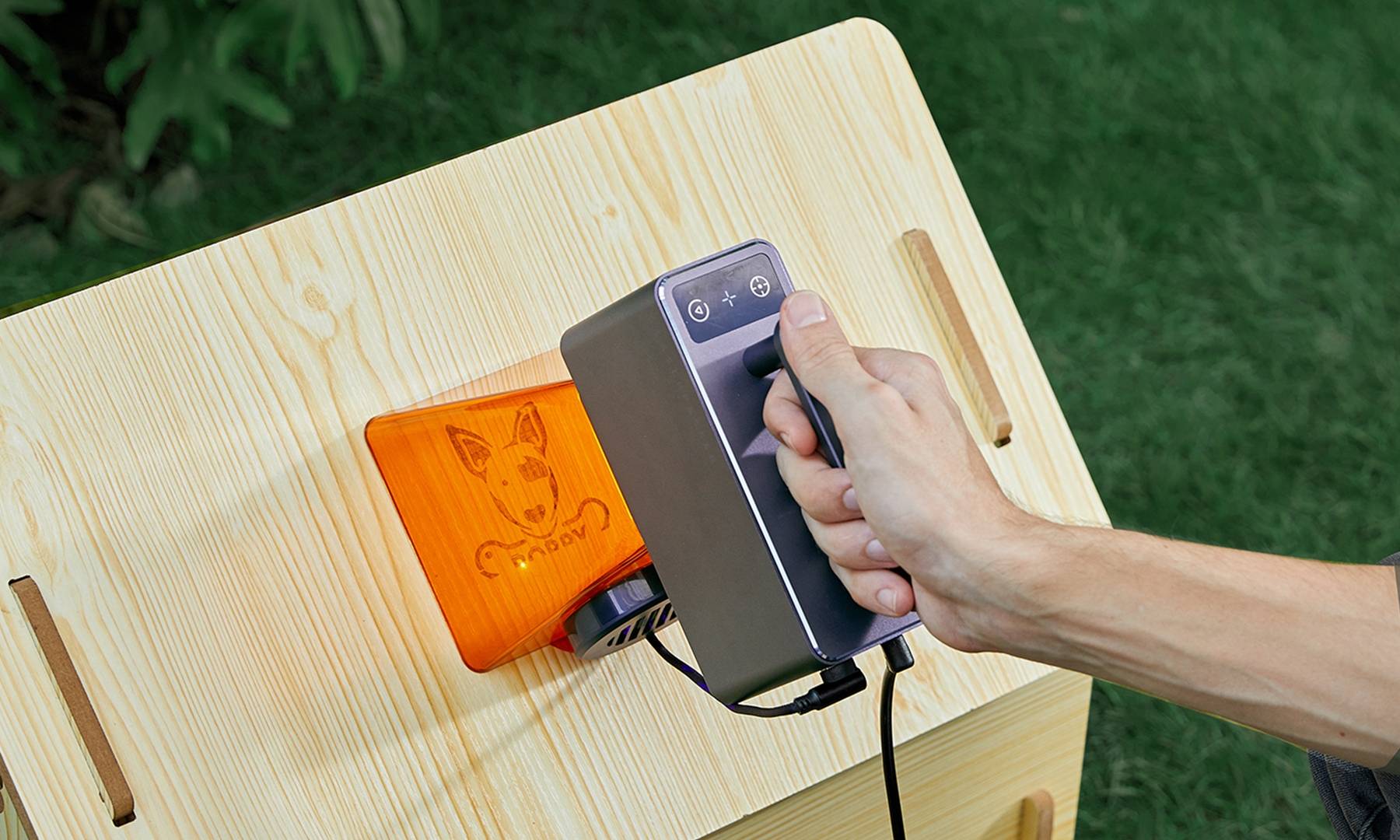 LX series's simple "lift-and-turn" frame requires no assembly, enables work to begin quickly, and makes for convenient storage. LX series can meet all your needs, and is configurable with four interchangeable modules; a 10W 450nm Blue Light Laser, a 20W 450nm Blue Light Laser, a 1064nm Wavelength Infrared Laser, and an Artist Module compatible with various pens and drawings implements. These tools realize the possibility to work with various materials, surfaces, and projects.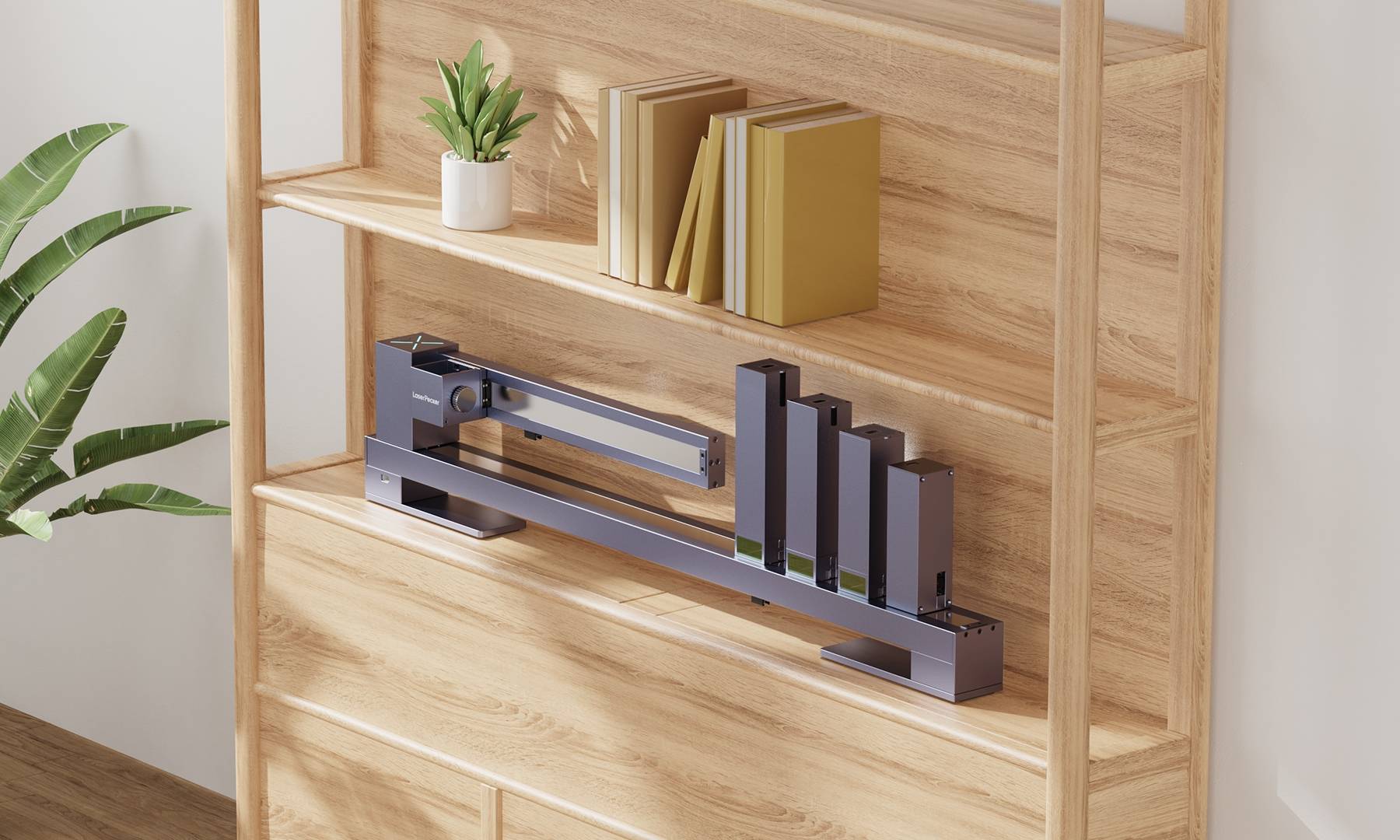 With LaserPecker, the Possibilities Are Endless.
With its compact and lightweight design, LaserPecker can easily be carried and used anywhere, making it a versatile device for various settings. Whether you are at home, in a coffee shop, or even outdoors, LaserPecker empowers you to transform your creative ideas into reality wherever your inspiration strikes. Let's explore the countless capabilities of LaserPecker.
Customized Home Decor: LaserPecker products can be used to create personalized wall art, custom signs, and unique furniture pieces. DIY enthusiasts can unleash their creativity and transform their living spaces into one-of-a-kind havens.
Homemade Jewelry and Accessories: With the precision of LaserPecker products, you can design and create your own jewelry and accessories. This opens up endless possibilities for unique earrings, bracelets, pendants, and more.
Personalized Gift Making: LaserPecker products offer the ability to engrave or etch onto various materials, making it easy to create personalized gifts for friends and family. Whether it's engraving a name or a special message on a watch or adding a design to a photo frame, the possibilities are endless.
DIY Prototyping: Small businesses and entrepreneurs can leverage LaserPecker products for prototyping and product development. Whether you're developing new gadgets, customized phone cases, or even small-scale architecture models, LaserPecker products make it accessible and efficient.
Personalized Event Decorations: LaserPecker products are ideal for adding a unique touch to special occasions like weddings, birthdays, or anniversaries. Customized party favors, table decorations, and engraved invitations can elevate the event and create lasting memories.
Artistic Expression: Artists can utilize LaserPecker products to expand their artistic abilities. From intricate wood carvings to detailed etchings on glass or ceramics, LaserPecker products provide a versatile tool for creating stunning pieces of art.
Educational Tools: LaserPecker products can be used in educational settings to enhance learning experiences. Teachers can use them for various subjects, such as creating visual aids and interactive models, fostering creativity and engagement among students.
Personalized Merchandise: Those in the merchandising business can use LaserPecker products to add custom designs and logos to their products. Whether it's engraving company logos on promotional items or personalizing merchandise for fans, LaserPecker products can help enhance branding efforts.
Ultimately, LaserPecker products offer endless possibilities for creativity, personalization, and professional application. Whether you're a hobbyist, a small business owner, or a professional, these products can be powerful tools to enhance your everyday life.
Looking Forward to the Future
LaserPecker has gone from being just a startup to producing some of the most powerful and robust laser engravers in the world. As LaserPecker turns 6 on September 12th, their birthday wish is to continuously produce powerful and portable laser engravers. By making creativity accessible and user-friendly, Laserpecker strive to ensure that everyone can easily experience the joy of creation anywhere and anytime. Whether you're an experienced artist or a beginner, LaserPecker products are designed to inspire and enable you to bring your ideas to life. Let Creativity Fly!