Keith creates wooden work with LaserPecker for fun and his cutting board business.
Illustrative artist/ Photographer/ Writer/ Wood craftsman
Keith is an illustrative artist, photographer, writer, and wood craftsman. @the_arts_of_keith_benner (IG)
Keith's father was Amish, and his grandfather was an electrical engineer, artist, and wood craftsman within the Amish community. After his father passed away due to heart problems, Keith was left to teach himself almost all of the skills he knows today. At the young age of nine, Keith was already interested in painting and photography and continued to learn and refine his skills throughout his childhood.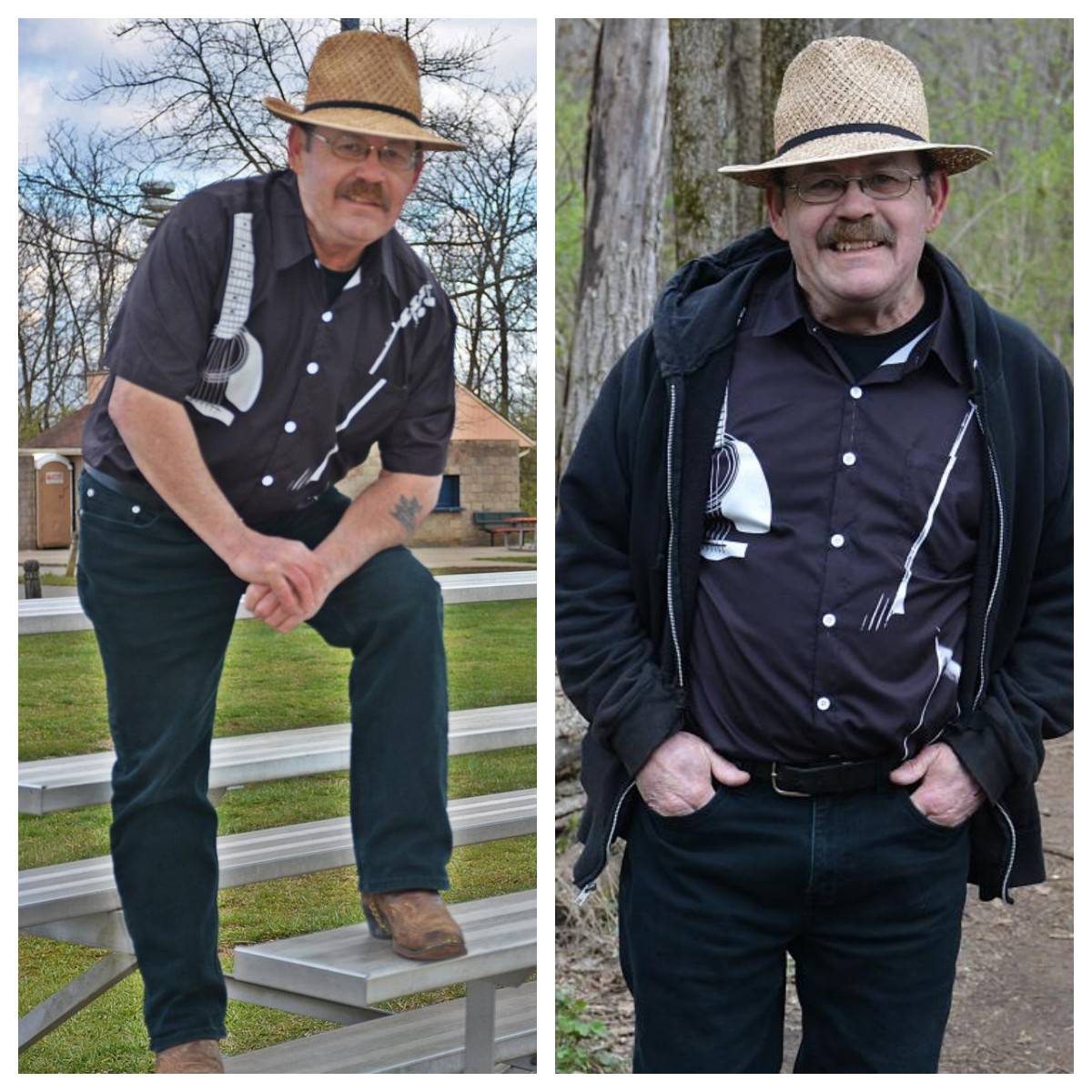 He loves using his artistic abilities to create personalized gifts that bring smile to people's faces.
In search of a laser engraver to etch logos on cutting boards, he discovered LaserPecker in 2022. Its affordable price and compact, portable design perfectly met his requirements, so he purchased his first laser engraving machine, the LaserPecker1.
Once he started using it, he wanted to create personalized charcuterie cutting boards. Then he began to play with it! He created a personalized gift for his mother's 90th birthday, representing his family's bee business, depicting all his siblings in the honeycombs.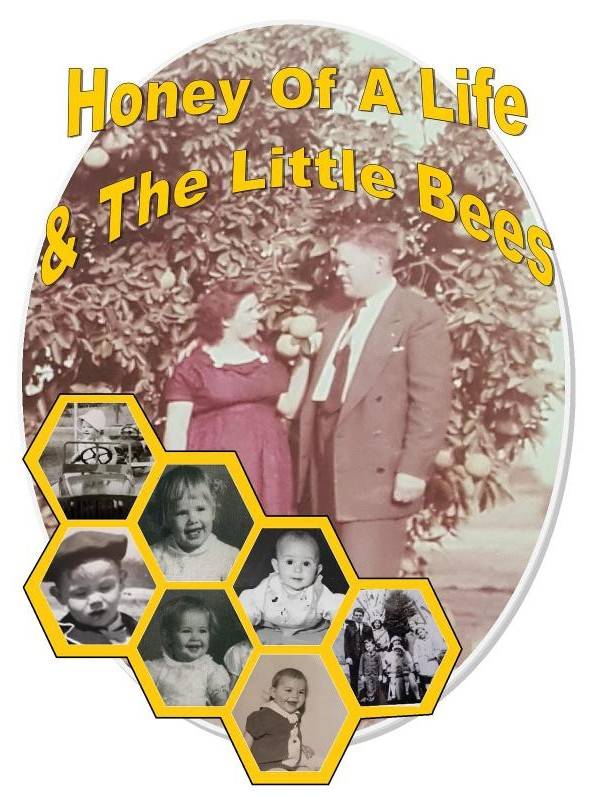 Here are some of his works.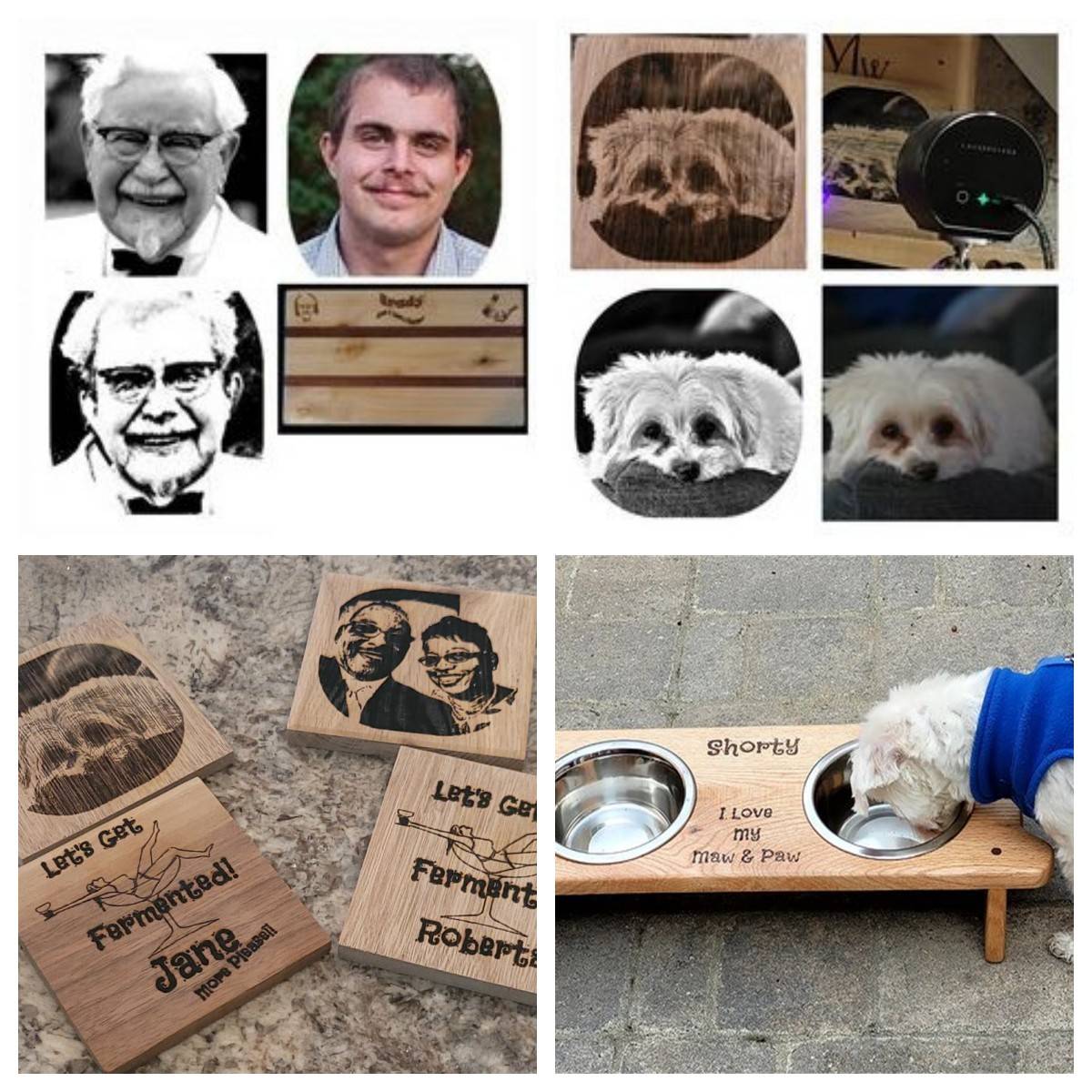 He also uses the machine to create and build his cutting board business.
His first cutting laser boards were for a trade show (Parkhill Meats), where he made sure they met his perfect standards.
When he got the call from a man called CoreyRice to build 2 cutting boards, he knew it was a tall order, so he was going to have to step it up!! The cutting boards were required to be 2 - 28 X just shy of 15 inches, built to Corey's specs, topped with his logo burnt on the front.
Corey Rice is a Chicago chef, contestant of Chopped and Master Chef, and known for serving great food! It was an honor for Keith to build these oversized cutting boards for him. He hand delivered them to Corey Rice in Chicago at the Broken Shaker, while Corey Rice served him up some awesome sliders of various flavors! This is Keith's 1st celebrity build, and now they have become friends.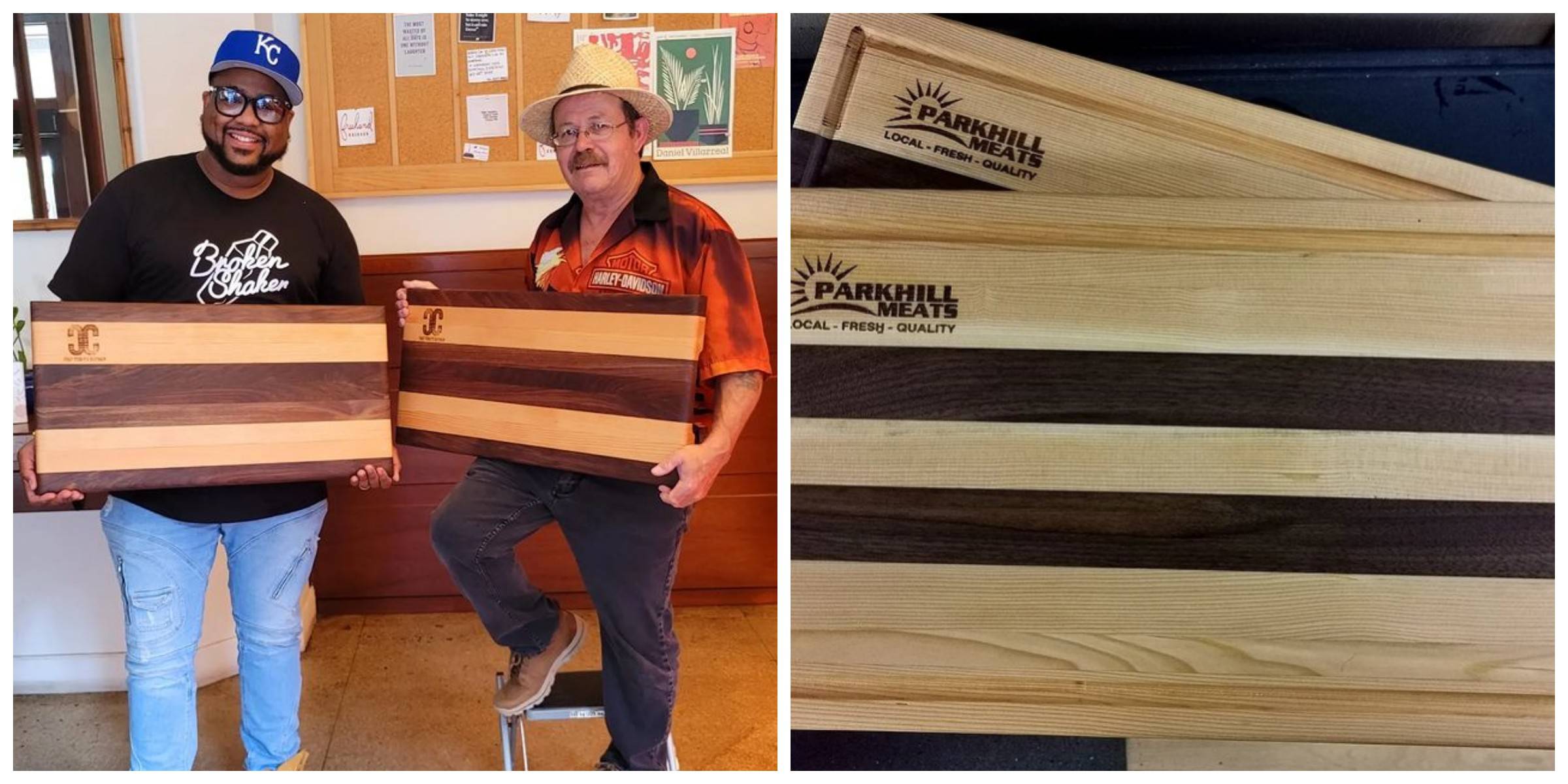 Keith is currently working on a custom cutting board for a Brazilian artist based in Michigan. Inspired by Brazil's festive culture, he plans to use wood colors from Central and South America and burn the birds the artist painted, along with a Brazilian saying. However, he finds out it is challenging to ensure that the images will look good after being burned, which requires his skills as an illustrative artist and understanding of photography.
For Dale's Seasonings, Keith burned an image that impressed them enough to order a cutting board. Keith's professionalism and his detail-oriented attitude has earned Brazilian artists' attention as he can create awesome boards. He refuses to rush the process and insists that each board has to be carefully crafted by him.
Here are some works of personalized cutting boards.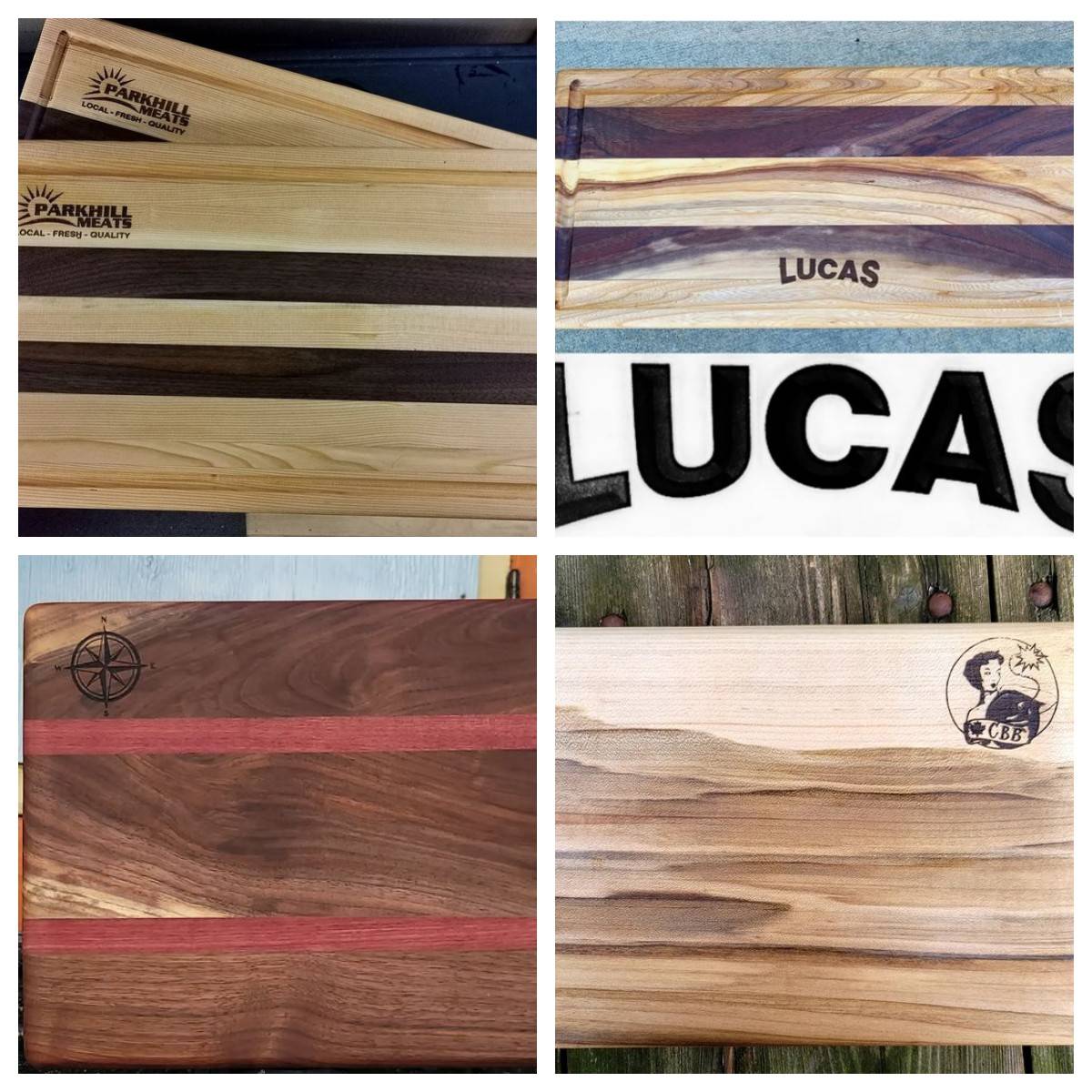 When it came to how he drew inspiration to create his works, Keith said: "Salvador Dali's art teaches us to see things in two different ways. When you look at something once, you need to close your eyes and look at it again. It is easy for us to draw wrong conclusions at first glance. If we judge too quickly, then we will miss the beauty or complexity under the surface. As well as Einstein's theory.... If you only judge a fish for its ability to climb a tree, then you will only see it as stupid. Yes, people get too hung up on appearance..... but the soul is on the inside..... Someone may paint a beautiful ship at sail, while others would prefer sunken ships. And who says a sunken ship isn't beautiful?"
Now he has got a lot of awesome and meaningful creations done with the LaserPecker machine. He loved the user-friendly settings and portable size as many people do. It's always exciting when a tool can help artists like Keith to bring their ideas to life with ease and precision.